Contactless Cards - How They Work And Why They're Great | Sterling State Bank
04/23/2021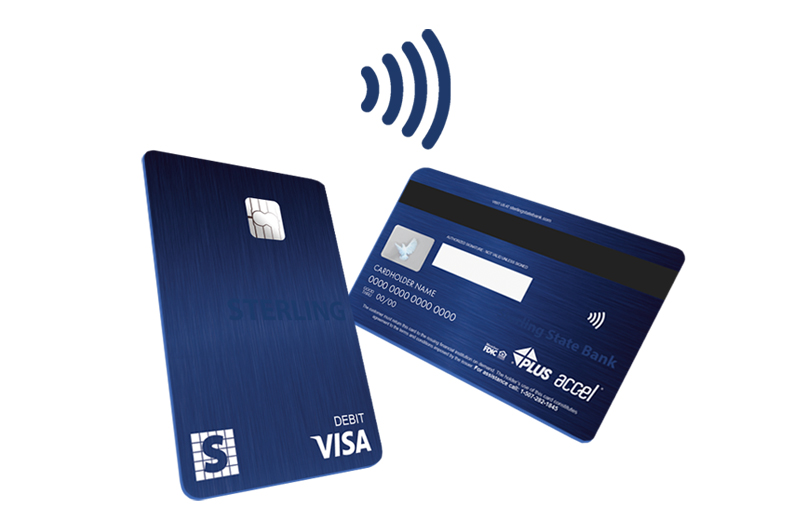 We have some exciting news to announce! Introducing our NEW contactless cards: a cleaner, safer, and simpler way to bank.

We recently released a newer, updated version of our debit cards. These feature the latest chip technology which supports all contactless transactions. Simply hold your card up to any terminal that supports contactless payment, and you can touch and go. It's that easy!
How do contactless cards work?
Each transaction has a unique code brought to you by radio-frequency identification (RFID) technology. This allows the card to communicate with the reader seamlessly and safely.
How to use your contactless card:

What are the benefits of using contactless cards?
So why should you use a contactless card? Here are some of the benefits:
Simplicity: It's easy! All you have to do is tap and go. No waiting, no pushing buttons; just tap and you're done.

Safety: By simply tapping your card to the terminal, you reduce your risk of coming in contact with germs and bacteria.


Security: Each transaction has its own code, making it harder for hackers to get card info.
Contactless payment was on the rise, but the pandemic pushed usage even further. 31 million Americans paid with a Visa contactless card or digital wallet in March2020, 6 million more than in November 2019 (fool.com)
The increased usage of contactless cards and payments id largely in part to the concerns over cleanliness of signing at point of sale (POS) or paying with cash. (cnbc.com)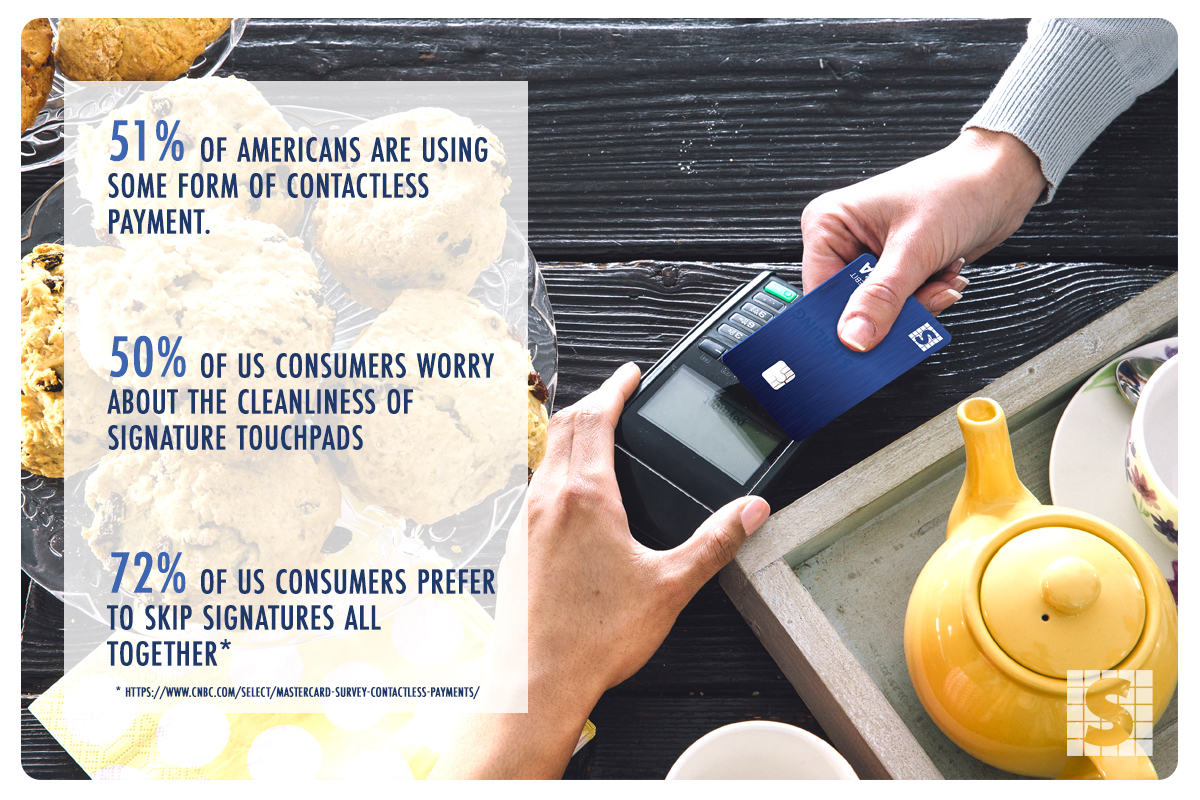 View all posts