Lonny Hickey Named Sterling State Bank's Market President
07/15/2019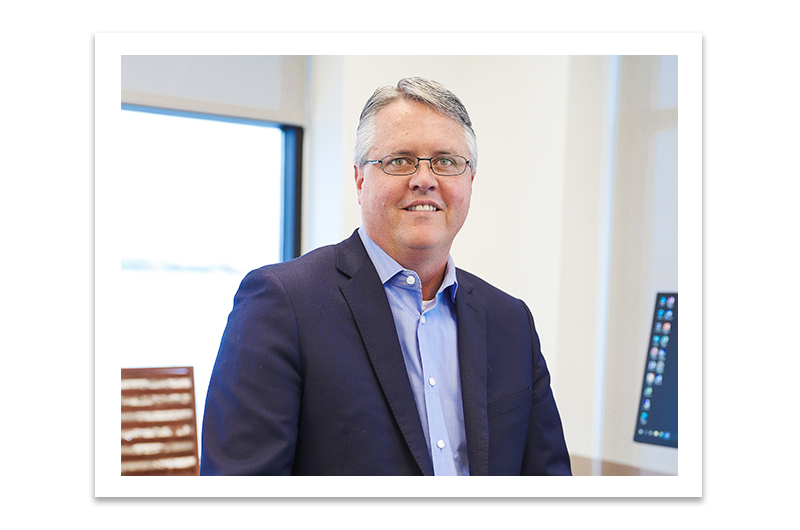 ROCHESTER, MN — Sterling State Bank is pleased to announce that Executive Vice President Lonny Hickey has been promoted to Rochester Market President. This promotion coincides with the opening of Sterling State Bank's brand-new corporate office and retail location at 4200 Badger Hills Drive NW, Rochester, MN 55901.
In this new role, Lonny Hickey assumes a number of key leadership responsibilities within the Bank. His responsibilities include oversight of all Rochester deposit activities, increased direct lending authority, and chairing the Bank's Rochester loan committee. In addition, Lonny will oversee the formation of a Rochester-based advisory committee.
"I want to congratulate Lonny on assuming an even greater leadership role with Sterling State Bank," said Sterling State Bank President Justin McNeilus. "Lonny has built a remarkable banking career with our Bank. We appreciate the chance to work with him every day, and as an organization, we look forward to continuing to benefit from his leadership and experience as he oversees our growth in the Rochester market. I'm also proud of the fact that Sterling State Bank remains an organization committed to fostering and supporting careers in Banking" McNeilus added.
A graduate of John Marshall High School and the University of Minnesota Duluth, Lonny Hickey joined Sterling State Bank in 1996 as a branch manager. Since then he has held multiple positions within the Bank. Most recently, Lonny focused on commercial lending as Executive Vice President. Lonny and his wife Michelle live in Rochester with their two children. When not at work Lonny enjoys golfing, hunting, and being active in the Rochester community. All of Lonny's friends and Bank customers are invited to stop by and visit Lonny at the new Sterling State Bank branch located at 4200 Badger Hills Drive NW, Rochester, MN 55901.
Sterling State Bank is a state-chartered Bank founded by local community members in Austin, MN in 1958. Purchased by the McNeilus family in 1992, the Bank first opened an office in Rochester, MN that same year. In 2001 the Bank transitioned its corporate headquarters from Austin, MN to Rochester, MN to better support a changing geographic footprint. Currently, Sterling State Bank has seven branches serving communities in Lyle, Austin, Rochester, Apple Valley, Lakeville, and Savage. For more information about our Bank and how we connect with the communities we serve, please visit www.sterlingstatebank.com.
View all posts