How to Navigate Our New Website | Sterling State Bank Blog
03/01/2021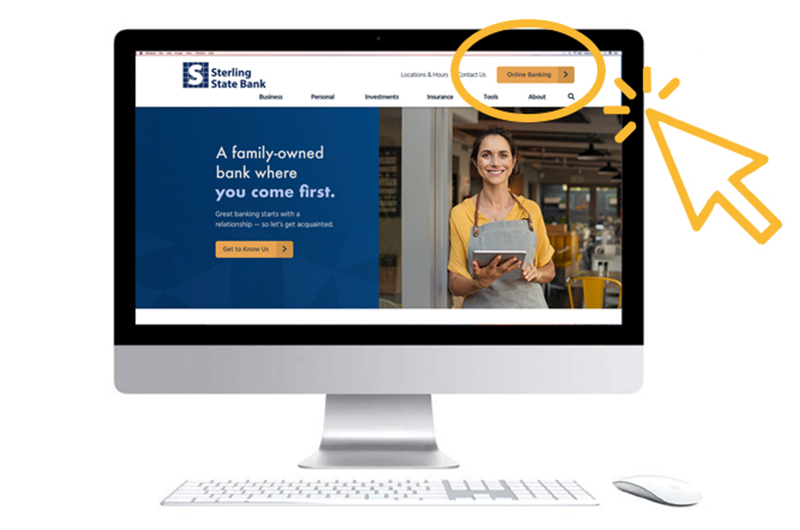 How to Navigate Our New Website
We are so excited and pleased to announce the recent launch of our new website! Our team has been working hard over the past few months to design a more user-friendly, seamless, modern website; and it has finally arrived. All of these changes were aimed at you, our customer, in order to create a better experience. While the bones are the same, a few details have changed; so let's take a quick look around.
Online Banking
For starters, our online banking portal has moved locations. It can now be found in the upper right hand corner of our home page, as seen below.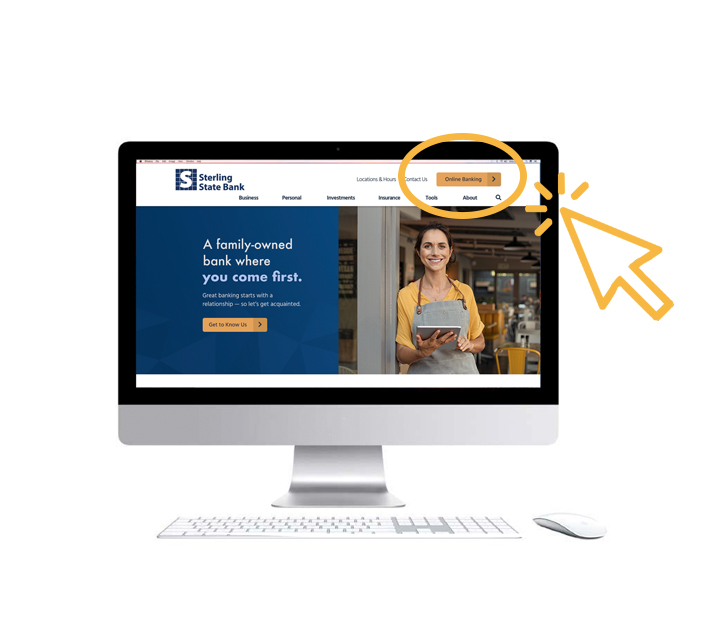 You can choose to log into either a personal or business account. Once you put in your credentials, it will send you directly to our online banking portal, which has not changed. If you're having trouble logging in, make sure you've selected the proper 'personal' or 'business' checkbox.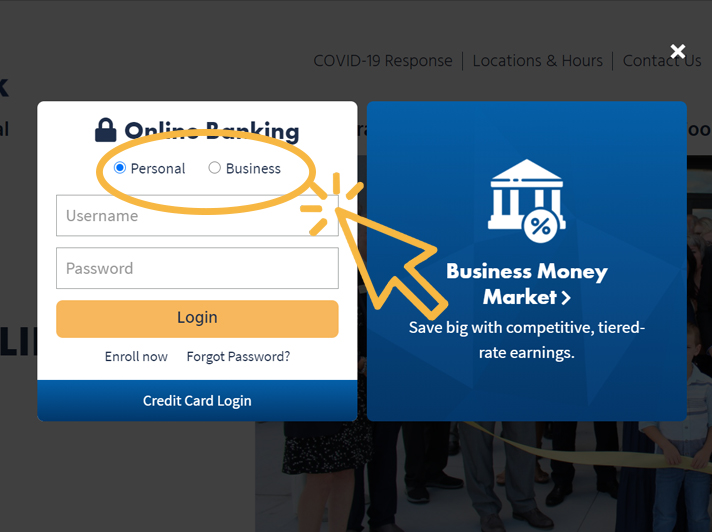 Make sure that you have your username and password ready. Since the update of our website, many of our customers are having to re-enter their information, as the majority of people have their browser automatically save their credentials. It's always a good idea to write down your login information somewhere safe and accessible in case of emergency.
Why .bank?
Another big change that came with the new website is the employment of the '.BANK' domain. This change brings with it higher security, which is our first concern. By screening for this 'sterlingstate.bank' address, you can be sure that any emails, alerts, or notifications you receive are originating from the correct spot. If they are not coming from a .bank origin, double check to see if you're receiving legit information.
Call to Action
Not only did we change the domain and location of some things on the website, but we also did some cosmetic updates as well! We changed photos, fonts, and backgrounds, along with the creation of some new call to action buttons. If you're ever having issues with banking or just have a question, feel free to submit your information through one of those buttons, and we will get in contact with you as soon as possible!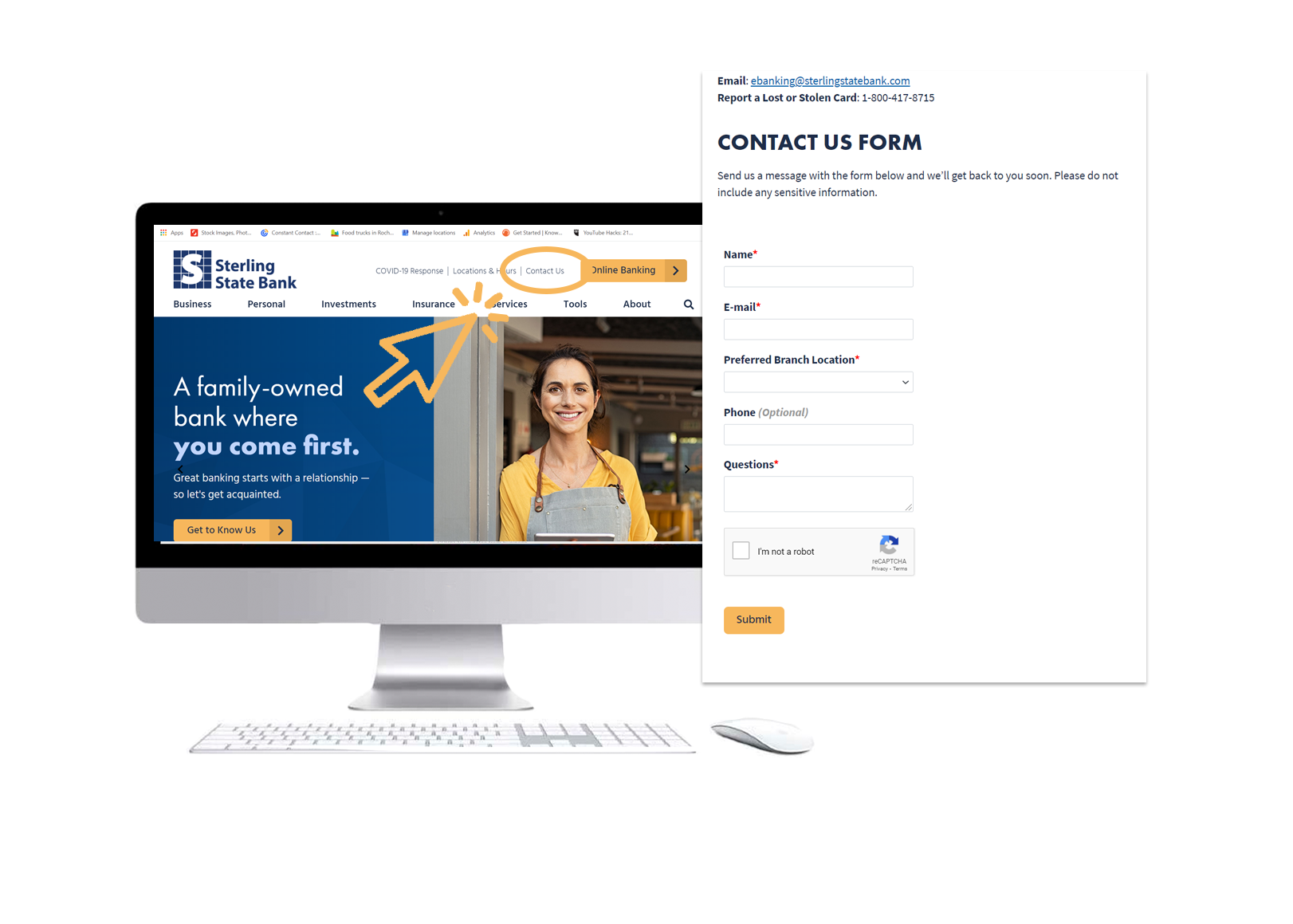 Our number one goal is to serve our customers, so that was the idea in mind when creating this new site. We are so excited to see what the future holds and continue to serve our wonderful client base!
If you have any questions, concerns, or want to speak with someone, please don't hesitate to reach out to someone on our team!
View all posts