5 Reasons why Mobile Banking is Awesome | Sterling State Bank
08/29/2021
How did we ever survive without mobile banking?? Better yet, how did we ever survive without mobile anything?! Technology has led us down the path of convenience and to be honest, we aren't even mad about it. Now we can do everything from the palm of our hand. Mobile banking is just one of those things that we can now do at anytime, anywhere. Here are 5 reasons on why mobile banking is awesome and why you should be using it to manage your money:
1 – The "Bank" That's Open 24/7
Banks typically hold pretty standard business hours of Monday through Friday, matching that of the Federal Reserve. Unfortunately, not everyone works 9-5 Monday through Friday and sometimes, you need to do banking things when banks aren't open. Mobile banking allows you to manage your account, transfer money, deposit checks and much more when you want to – regardless of if the bank is open. This is especially convenient if you are a nurse at Mayo Clinic working the night shift or in retail at the Mall of America working nights and weekends.
2 – Real time alerts
One of the best parts of mobile banking is the real time alerts. You can set up to be notified by email or text on different activities regarding your checking or savings account. For example you can set an alert to be notified whenever your account falls below a certain amount. This comes in handy so you can avoid such things as overdraft fees, or negatives balances. Or maybe you want to know exactly when your paycheck hits – you can set an alert to get a text when a deposit is made. Alerts can also help you watch for fraudulent activity on your account if you have transaction alerts set.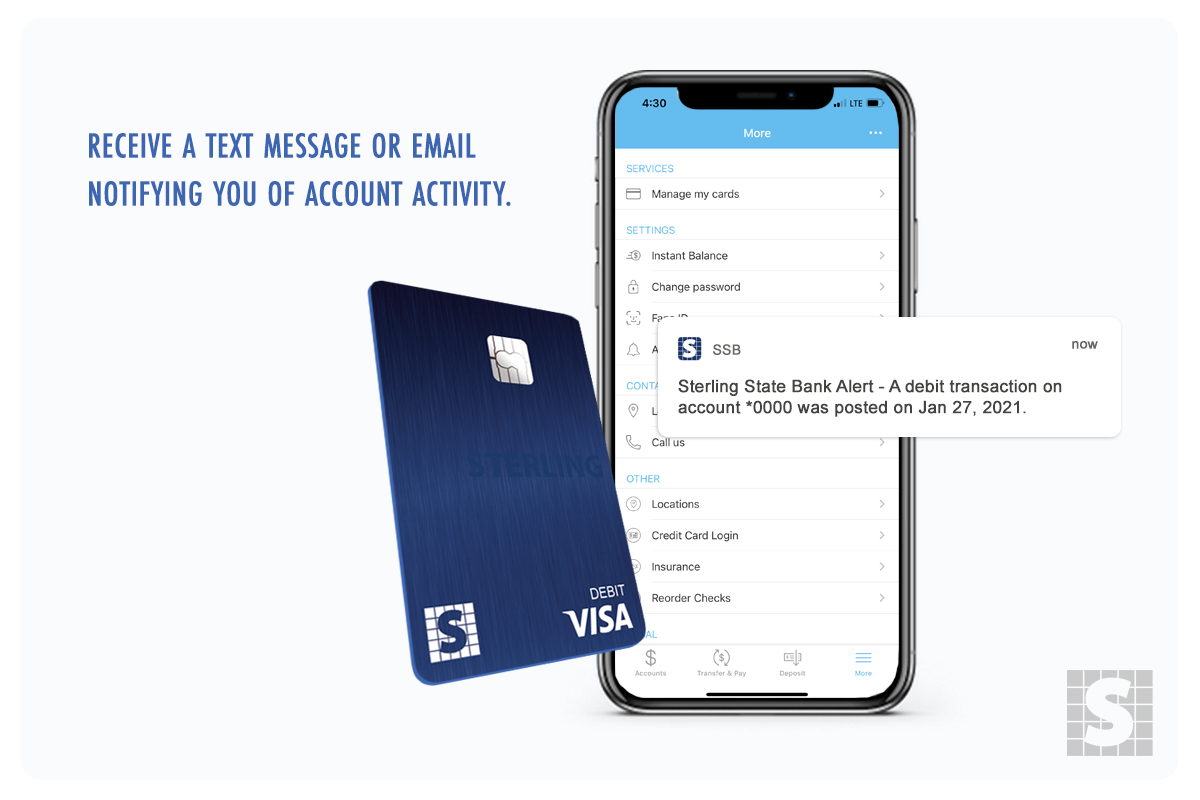 3 – Debit Card Control
Nothing is more stressful than losing your debit card or finding a fraudulent charge on your card. With mobile banking, you can lock your card with a simple push of a button, stopping any activity on it. You can also set perimeters on where your card can be used, what types of stores it can be used at or how much can be spent on it at a time.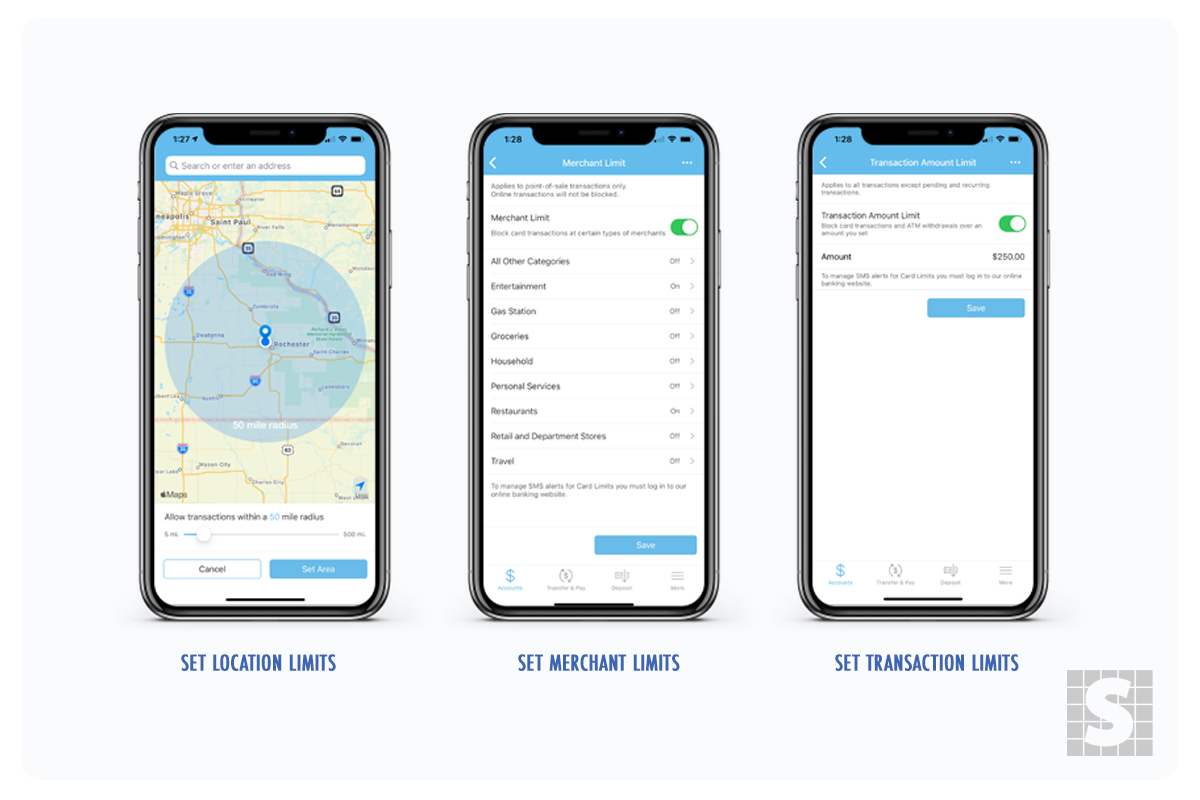 4 – Mobile Check Deposit
Gone are the days of having to go into the bank or through the drive through just to deposit a check. Your mobile banking app allows you to directly deposit any check right into your account simple using your phone camera. Just tap, snap, deposit!
5 – Pay bills and people
Staying on top of monthly bills has never been easier. You can enter in your bills and make payments. It is as simple as taking a picture of your bill and adding it to your list. With mobile banking, you can also pay people with Popmoney. All you need is a phone number or email address and you can send or request funds from that person, right from you checking/savings account.
The best part of mobile banking with Sterling State Bank is that it is completely free with your checking account or savings account! We also have a Business Mobile Banking App for business accounts so you can do all of these things and more to run your business more efficiently.
So what are you waiting for? Start managing your money the smart way!
View all posts