8 Ways to Prepare for a Business Loan
05/02/2023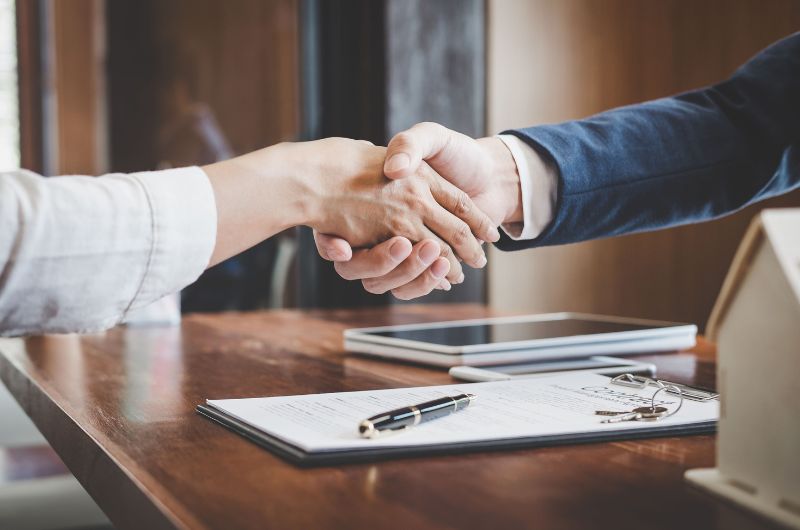 According to Statista, the value of loans in commercial banks located in the United States was more than a staggering $17.3 trillion USD as of August 2022. If you're thinking of starting a business but are in need of assistance when it comes to capital, you may be wondering what is required to apply and be approved for a bank loan. Understanding what you will need in order to apply for a bank loan for your own business can help you to move forward with your next idea and venture with ease.
1. Assess Your Business Needs
Although your end goal is to apply for and receive funding, you will need to first assess your business needs. You should come to your first appointment with a business plan in place to present to your loan officer. Your business needs can include existing expenses as well as investments based on the scope of your business model.
2. Prepare for a Credit Score Evaluation
Whenever you are thinking of applying for a business loan, keep in mind that your credit score will be checked. Your credit score indicates your credit history, spending history, and ability to pay various bills from credit cards to utilities on time. If you don't currently have a credit score or if your credit score is considered average or poor, you may struggle to find a bank loan that you qualify for at the time of your application.
3. Assemble Essential Financial Documents
Along with your official business model and plan, you will also be required to provide additional documents that can back up your current financial situation. Additional financial documents that are likely to be requested when you attempt to apply for a bank loan can include a list of bank statements dating back months or years along with tax returns that you have filed in recent years.
4. Create Loan Proposals
While assessing the needs of your business, you will also need to develop a loan proposal to present to loan officers. A loan proposal will include the amount of money you are interested in taking out and how the loan will be put to use, as well as goals and financial projections you have already calculated. The more in-depth your loan proposal appears to bankers, the more likely they are to take your application seriously.
5. Determine the Necessary Loan Duration
When you are thinking of applying for a business loan, consider the length and duration of said loan and how long you will require in order to pay it back. Consider the size of the loan and your existing income, as well as projected income levels from your business in order to estimate when you will have the ability to pay back your loan.
6. Prepare to Offer Collateral
In some cases, collateral may be required from an individual in order to successfully secure a loan, especially for those who have little to no prior experience in taking out loans. Collateral can include everything from investments and equipment to owned property, such as vehicles, homes, and commercial spaces.
7. Present a Repayment Plan
Whenever you are planning to take out a loan from a banking institution, big or small, it's imperative to have a repayment plan in place, even if you do so on your own. Acknowledging the undertaking of applying for a loan and paying it back is essential. Having a repayment plan in place ahead of time with an understanding of what defaulting on your loan means will also help you to feel comfortable with and confident in your decision.
8. Consider Working With a Financial Advisor
If you have little to no experience when it comes to taking out a business loan, consider working with a financial advisor. A financial advisor can help you assess your business needs while guiding you through submitting your bank loan application from start to finish, even if you are doing so for the first time.
Learning the ins and outs of the banking and loan system can help significantly when it comes to launching your own business locally or online. Whether you are building a traditional retail business or a hybrid virtual business that provides services, there are many different options when it comes to applying for and receiving funding. When you're ready to take out a business loan, reach out to a loan agent at Sterling State Bank.
View all posts